Scope: Details on responsibilities of South African and European partners in the development of integrated MH systems for H storage and compression
During his secondment within WP3 "Integration of MH containers comprising advanced MH materials'' (24 November – 23 December 2018) at IFE Prof. Vladimir Linkov from UWC gave a seminar Overview of Energy Research, Development and Demonstration at South African Institute for Advanced Materials Chemistry where he also presented the work performed by University of the Western Cape in the project HYDRIDE4MOBILITY.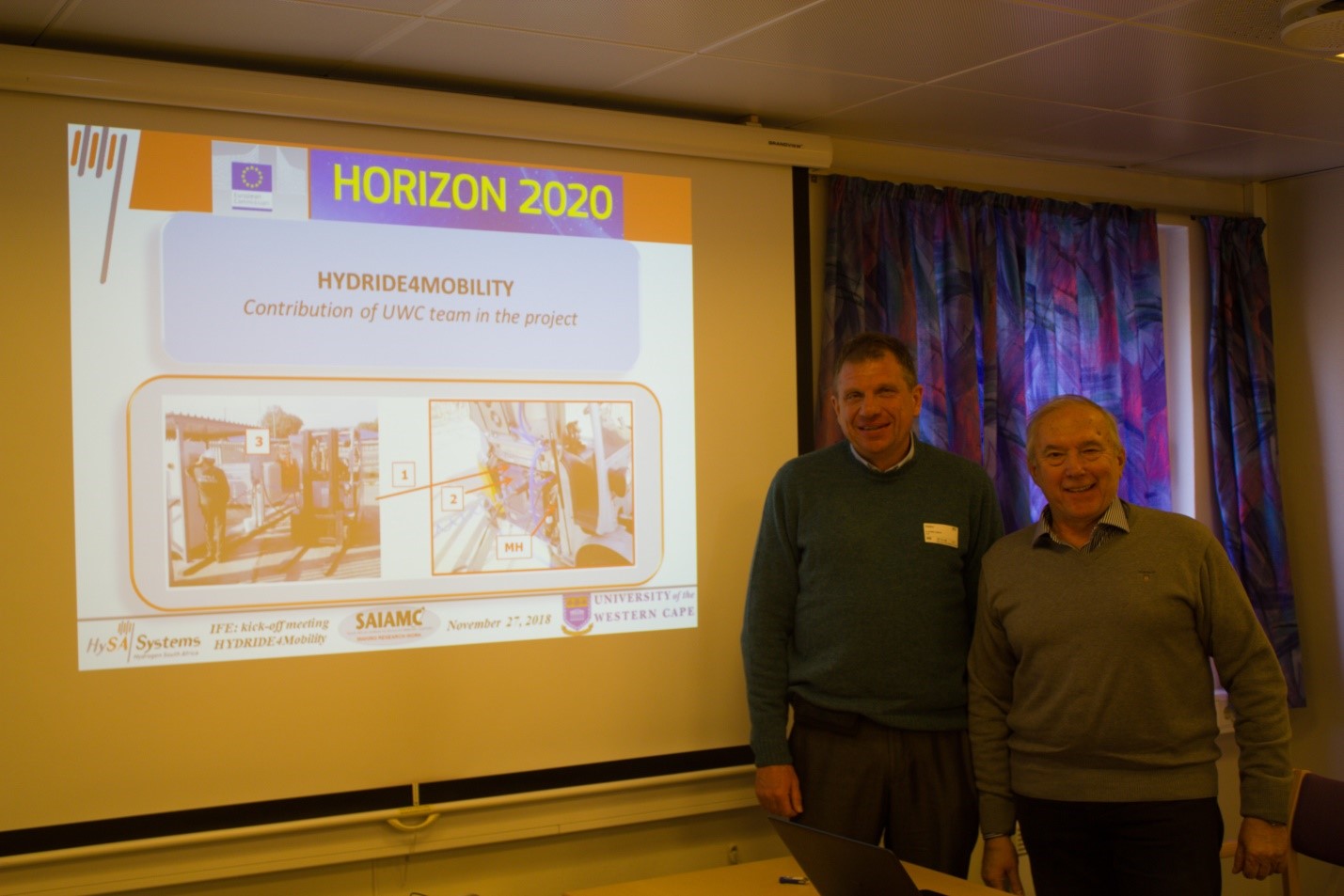 Photo has been taken after the seminar together with the project manager Prof. V.A. Yartys.