FC Expo 2023 world's largest international exhibition and conference specialised in Hydrogen and Fuel Cell technologies (https://www.wsew.jp/hub/en-gb/about/fc.html) took place on 15 – 17 March 2023 in Tokyo, Japan. Fuel Cell manufacturers, automobile companies, and other fuel cell related companies all gather from worldwide to source the cutting-edge technologies and ideas for their products development.
The HYDRIDE4MOBILITY team participated to the FC Expo with the representatives from UWC (Prof. Sivakumar Pasupathi and Dr. Wafeeq Davids) and FESB (Prof. Ivan Tolj). The relevant stakeholders from the industry were informed about the research and development activities related to the fuel cell power system with solid state hydrogen storage. Special focus was on the unique hydrogen storage system developed by the researchers from HySA Systems.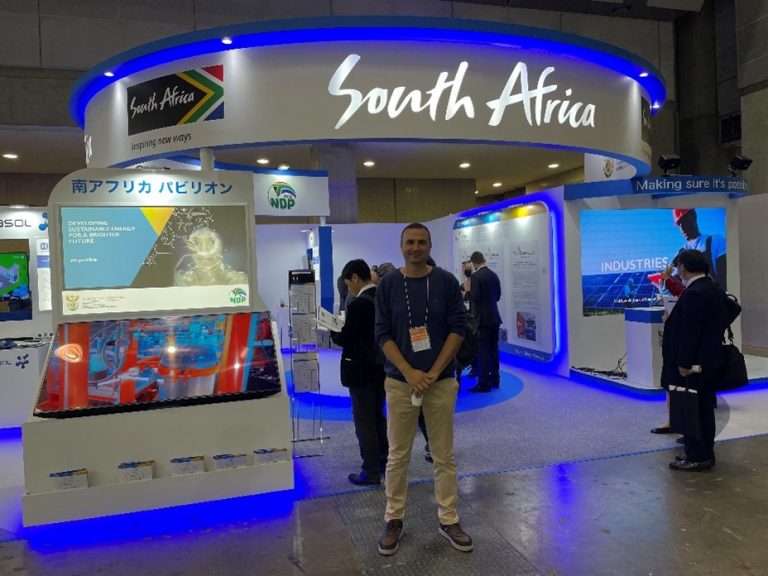 Prof. Tolj in front of the South African booth at 2023 FC Expo, Tokyo.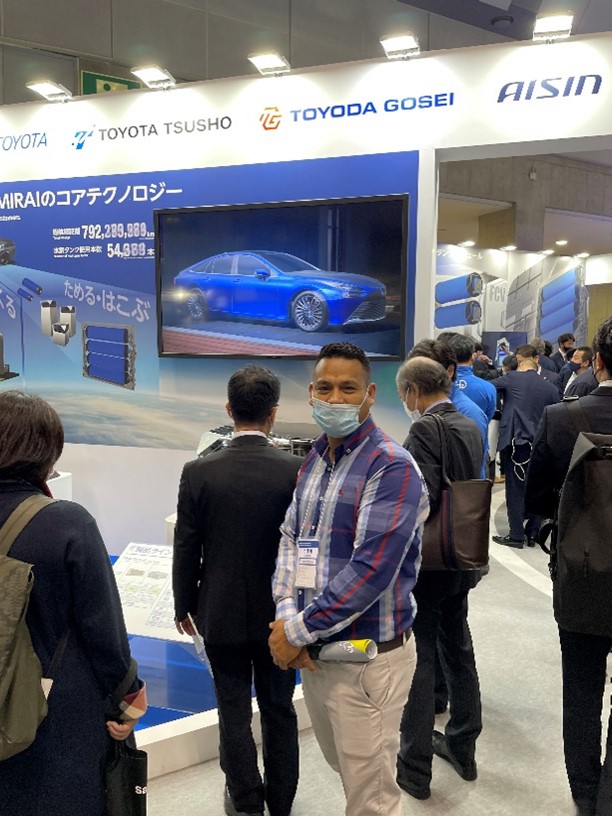 Dr. Davids at the Toyota booth.
All major fuel cell manufacturers and automobile companies participated to the 2023 FC Expo.