The secondment of HZG scientist Dr. José Bellosta von Colbe to TF Design (Pty) Ltd., SA, (TFD) was related mainly to WP2 "Development of cost efficient MH containers with a focus on their mass production".
During his secondment (12. February to 13. March, 2019, 30 days), Dr. Bellosta von Colbe met with researchers at both TFD, UWC and HySA Systems. The topic of the discussions were the design of metal hydride containers constructed and built by TFD with the help of UWC and HySA Systems researchers. In the frame of these discussions, it was agreed that FEM simulations (using the COMSOL Multiphysics software) should be carried out, with a special focus on carbon fiber-reinforced tanks for high pressure applications like the hydrogen compressors which are part of the Hydride4Mobility scope of work. These activities were already started during the secondment.
Moreover, the best operating strategies for both the forklifts and the compressors were discussed, therefore partially addressing the scope of work of WP3.
Dr. Bellosta von Colbe, together with Dr. Ivan Tolj (FESB) and Dr. Mikhaylo Lototskyy (HySA Systems), attended the successful VDI60 testing of the 2nd generation fuel cell powerpac, jointly developed and constructed in Hydride4mobility by partners HySA Systems, FESB, and TF Design, at subcontractor HotPlatinum (Pty) Ltd., Cape Town (https://www.hotplatinum.com/). Dr. Bellosta von Colbe also visited partner Impala Platinum Ltd. (Implats) to attend a forklift hydrogen refueling as well as the maintenance done on the compressor installed at the Implats facilities in Springs, near Johannesburg, SA.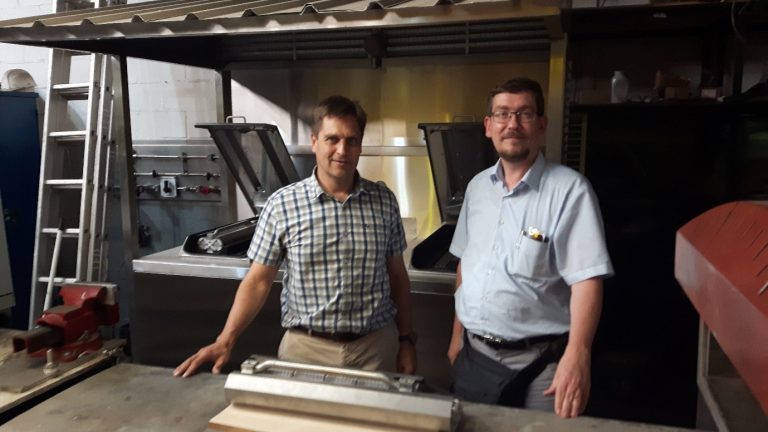 Dr. Bellosta von Colbe (on the right) and Mr. Swanepoel (TFD) in front of a hydrogen refueling station at the TFD facility in Stellenbosch, SA.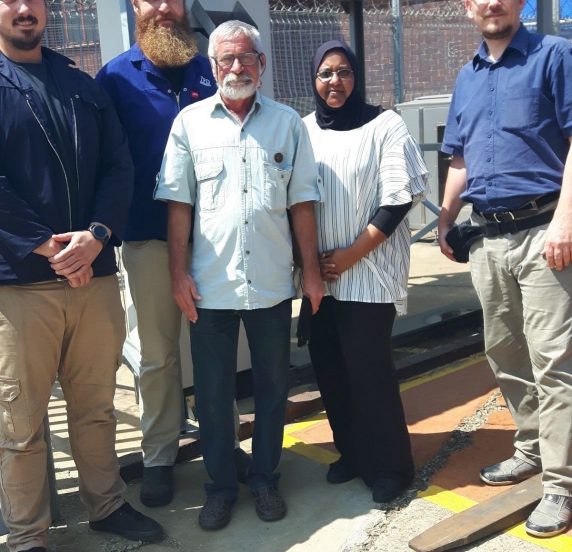 Dr. Bellosta von Colbe (at the right) with (from right to left) Mr. Smith (Implats), Dr. Lototskyy (UWC, HySA), Mr. Louw (TFD) and Mr. van Niekerk (TFD) in front of the forklift refueling station at the Implats facility in Springs, SA.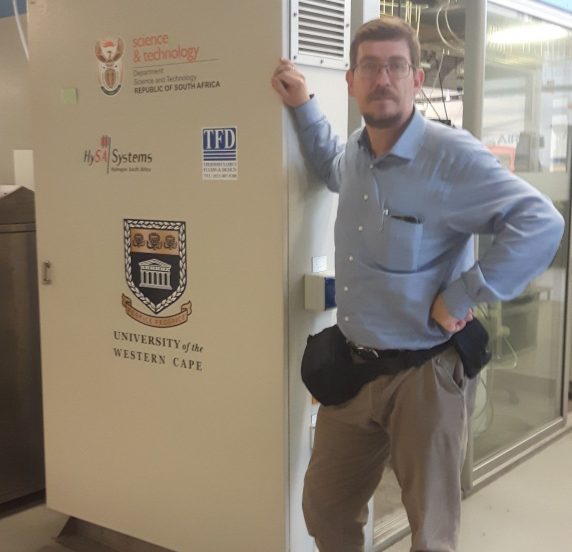 Dr. Bellosta von Colbe at the UWC facilities in Cape Town, SA.