Secondment period: 08 to 23 September, 2019.
Workpackage: WP4 "System integration"
The objectives of this 16 day-long secondment were:
Presentation of the project results at the International Symposium on Materials for Energy Storage and Conversion (mESC-IS2019; Akyaka, Mulga, Turkey; 11-13 September 2019).
Resolving technical issues of the integration of MH H2 storage system in BoP of fuel cell power modules for heavy-duty utility vehicles;
During the period of his secondment, Dr. Lototskyy, together with Prof. Tolj (FESB) finalised their joint presentation at the Symposium dealing with recent results on the development and testing of fuel cell power module for electric forklift generated by the UWC team with participation of FESB staff members seconded to UWC in February and May 2019.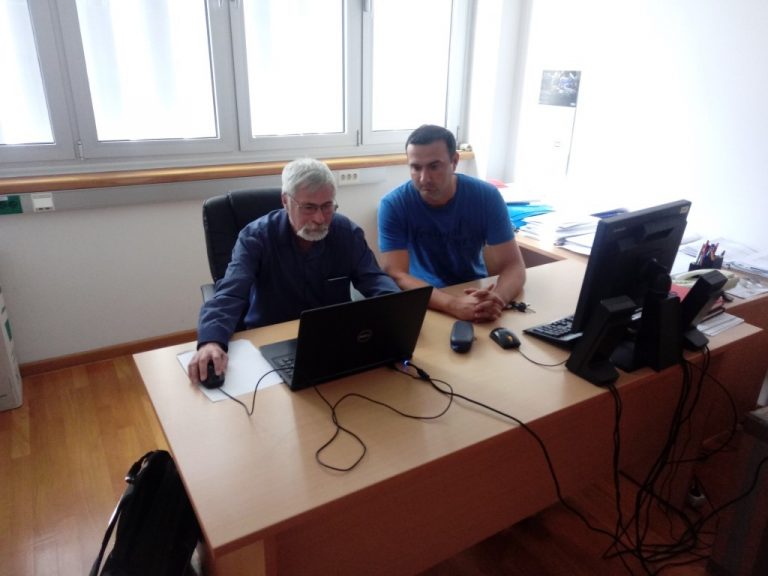 Dr. Lototskyy and Prof. Tolj prepare their joint presentation at mESC-IS2019. Split, FESB, 09.09.2019
After returning from Turkey, Dr. Lototskyy and Prof. Tolj have outlined plans of further optimisation of the forklift power module towards reduction of the BoP power consumption. These activities are planned to be carried out during next secondments of the FESB staff members to UWC scheduled for October – November 2019.