Prof. Frano Barbir was seconded within WP4 ''System integration'' to UWC from 30 April – 30 May 2019.
Activities during secondment:
The HySA staff showed me the labs and explained the status of current projects.
Gave a presentation The Future of Hydrogen and Fuel Cells for general public.
Gave a presentation Hydrogen Roadmap Europe for general public.
Gave a presentation Development of Fuel Cell Range Extender for Electric Bus for HySA Systems project team. Discussed issues related for fuel cell bus development with the project team.
Visited Hot Platinum and discussed the forklift project
Suggested alternative fuel cell stack and air compressor suppliers for the forklift project.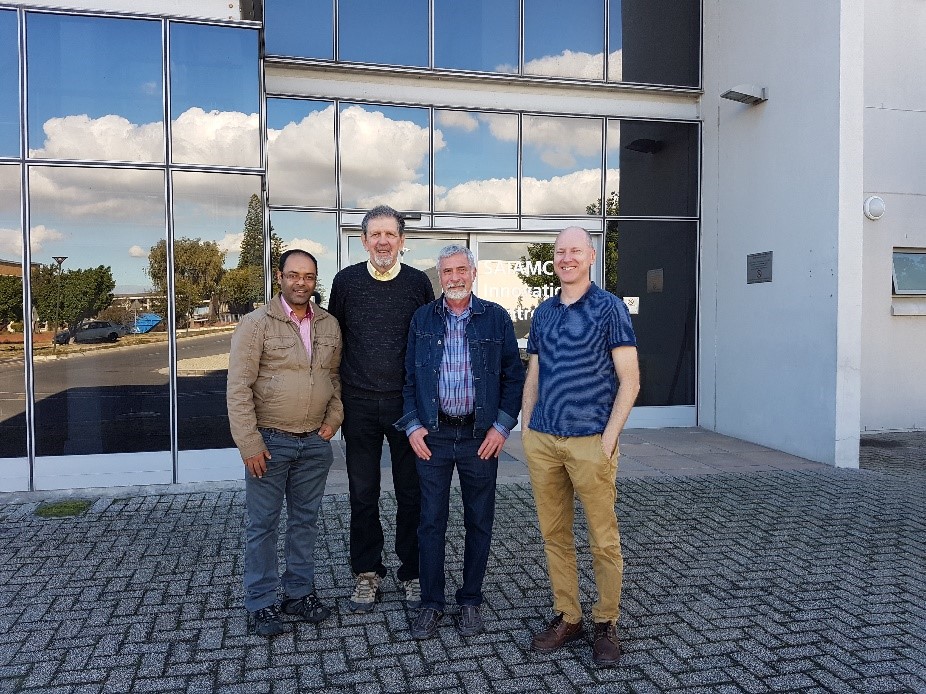 From left to right – Dr. Sivakumar Pasupathi (UWC), Prof. Frano Barbir (FESB), Dr. Mykhaylo Lototskyy (UWC) and Mr. Adrian Parsons (UWC)