Secondment period: 10 to 31 July 2022.
Workpackage: WP2 "Development of cost efficient MH containers with a focus on their mass production"
This research visit was a second part of Dr Lototskyy secondment to HZG (the first part took place from 10 to 18 March 2019) related to the improvement of metal hydride containers for hydrogen storage and compression, with the focus on the optimisation of metal hydride filling density.
During his secondment, Dr Lototskyy presented results of the related studies carried out at UWC since 2020. Due to COVID-19 travel restrictions during that period, the studies were carried out by the UWC project participants; the corresponding discussions/coordination with the European project partners took place online.
Dr Lototskyy, together with the HZG project participants, also carried out a series of experiments using HZG facilities, including:
XRD analysis of unstable hydrides of hydrogen storage and compression AB2-type alloys necessary for the determination of their safe filling densities into MH containers. The studies were carried out using HZG hydrogenation apparatus and X-ray diffractometer. Sample preparation was carried out according to original procedure developed at UWC and shared by Dr Lototskyy with HZG staff.
Performance studies of the hydrogen compression alloys under high pressures (up to 1900 bar) and temperatures (up to 200˚C) necessary for further optimisation of MH containers for high-pressure hydrogen compression. The studies were carried out using HZG high-pressure setup.
It was agreed that these studies will be extended in 2022-2023 during planned secondments of the UWC staff to HZG (WP1, WP3, WP5) and HZG staff to UWC (WP3, WP5).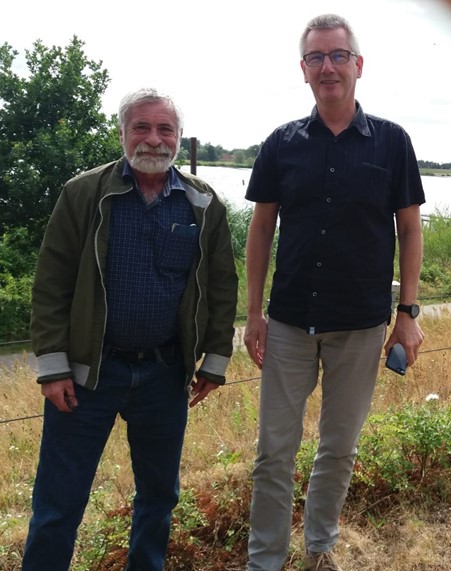 Dr Lototskyy (left) and Dr Klaus Taube (HZG) at Geesthacht; July 10, 2022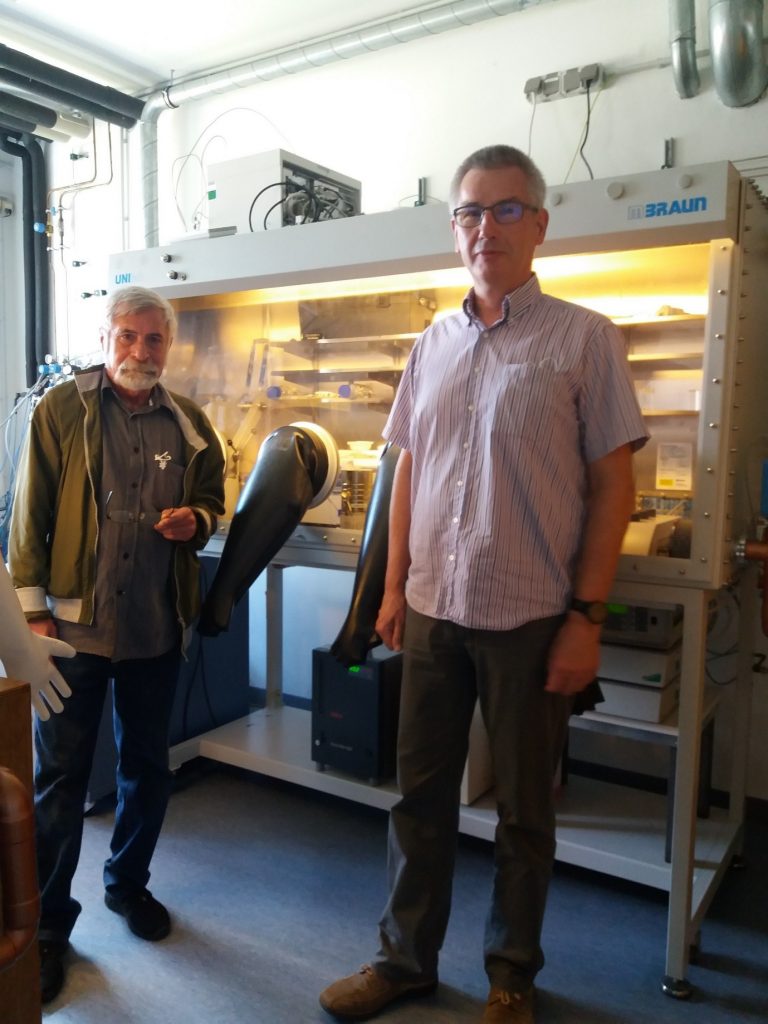 Dr Lototskyy and Dr Taube in the laboratory at Helmholtz Zentrum Hereon (HZG); July 11, 2022
Dr Lototskyy presents to Julian Puszkiel and participants of online seminar (HZG) results of studies of MH containers carried out at UWC in 2020–2022; July 20, 2022.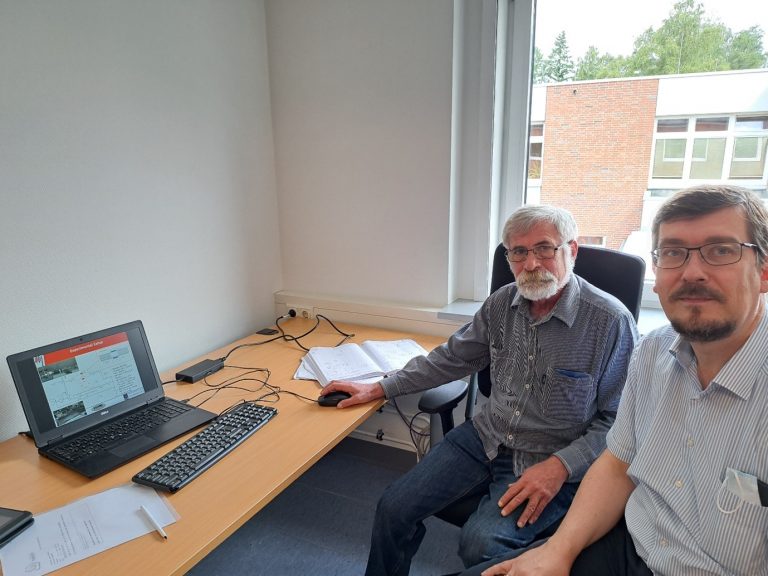 Dr Lototskyy and Dr Jose Bellosta von Colbe (HZG) discuss results of stress measurements in MH containers at UWC; July 28, 2022.